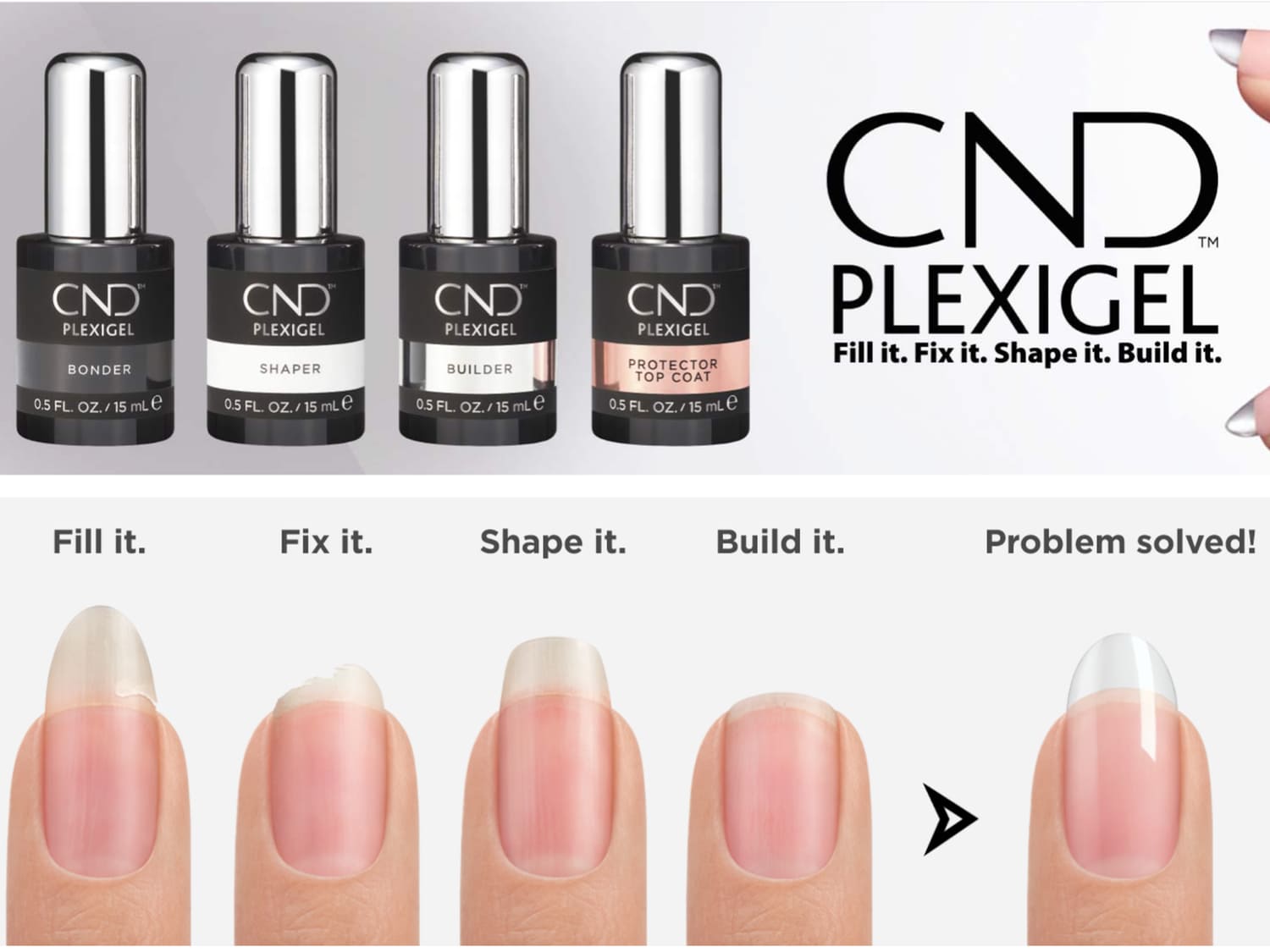 Introducing..... CND PLEXIGEL
From the makers of the world famous CND Shellac; Creative Nail Design brings a brand new and innovative builder gel in a bottle, Plexigel.
Whether you need to add a little strength to your nails, repair a split or a break, or want to add some length, Plexigel ticks all of the boxes.
So lets walk you through what it can do for you....
Plexigel Structure Gel
Are your nails maybe a little weak? Prone to chipping? Or does your Shellac just not last as long as the 2-3 weeks that it should? Then this may be the product for you. Structure gel provides an added support layer under your regular nail coatings which smooths imperfections, adds strength and allows your Shellac manicure to last longer.
Structure gel can also repair any splits in your nail to stop nail breakages any allow it to grow out normally, like it wasn't even there to begin with. Like a first aid kit for your nails.
This can be added to your Shellac manicure or shellac file and polish service.
Plexigel Structure Gel Add On | £8
Plexigel Builder Gel
If you need something harder wearing than structure gel, or you're looking to add length by extending your nails then Plexigel Builder Gel is the solution. We have trialed these products in salon for a little while now and have been completely blown away by the results, in particular the builder gel. As strong and hard wearing as acrylic, with durability and versatility, and so lightweight they don't even feel like they're anything but your natural nail.
Plexigel Builder Gel Extensions | £45
Plexigel Builder Gel Overlay | £40
Plexigel Builder Gel Infill | £40
© Copyright Kerryann's Beauty