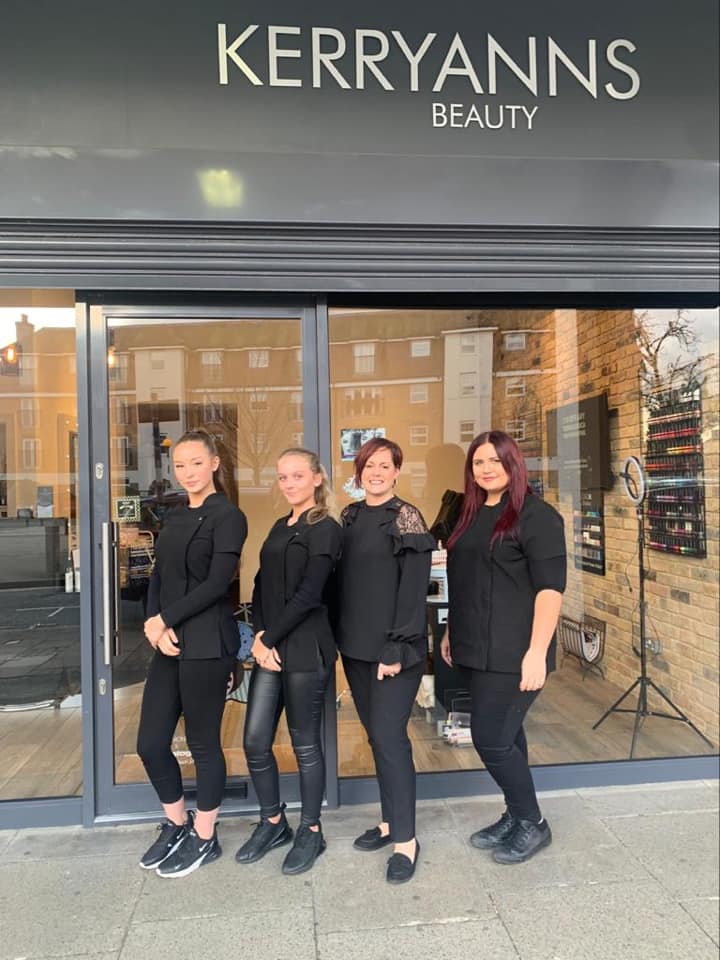 We've Been Featured In The wimbledon times!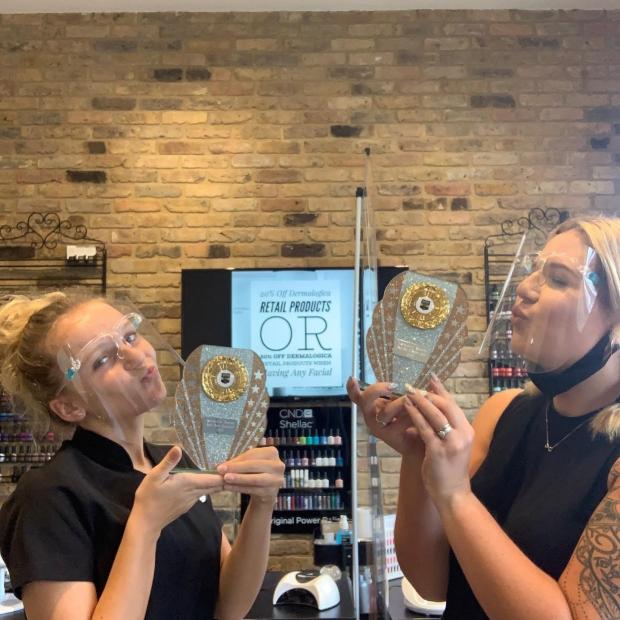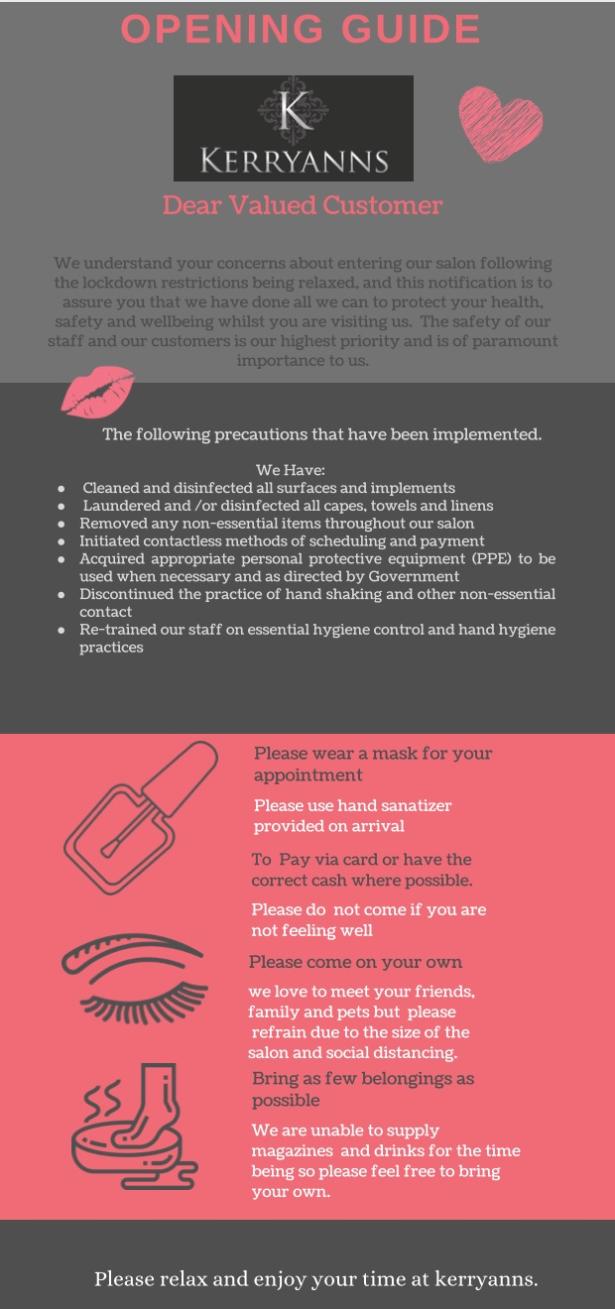 WELCOME BACK
Welcome back to our clients both new and old in our new normal.
If you have visited the salon already then you will have seen many new changes we've made to ensure the safety of both our clients and staff during this troubling time. We have gone above and beyond government guidelines with measures to keep us all safe.
Upon your arrival to your appointment we will ask you to wear your mask before coming into the salon, to sanitize your hands with the sanitizer provided, and to fill in a Covid questionnaire. We will retain this information for 21 days to provide to the government track and trace system in the event of an outbreak. After 21 days has lapsed this data will be destroyed.
We also ask that when attending your pre booked appointments that you do this alone and with as few belongings as possible. Unfortunately young children will not be permitted in the salon at this time.
With a restricted number of staff and guests allowed in the building at one time to ensure we can abide by social distancing guidelines, we ask that all appointments are pre booked, we will not accept walk in appointments.
We are confident we have done all we can to ensure and safe and enjoyable experience in these unprecedented times. If you have any questions at all or simply need some reassurance about your visit, please do call us and we would be more than happy to discuss this with you.
We look forward to your visit.

our booking system is now back online!
Click the book now button to check availability and book your appointment.
As from the 1st of august we can now do any treatments on the face.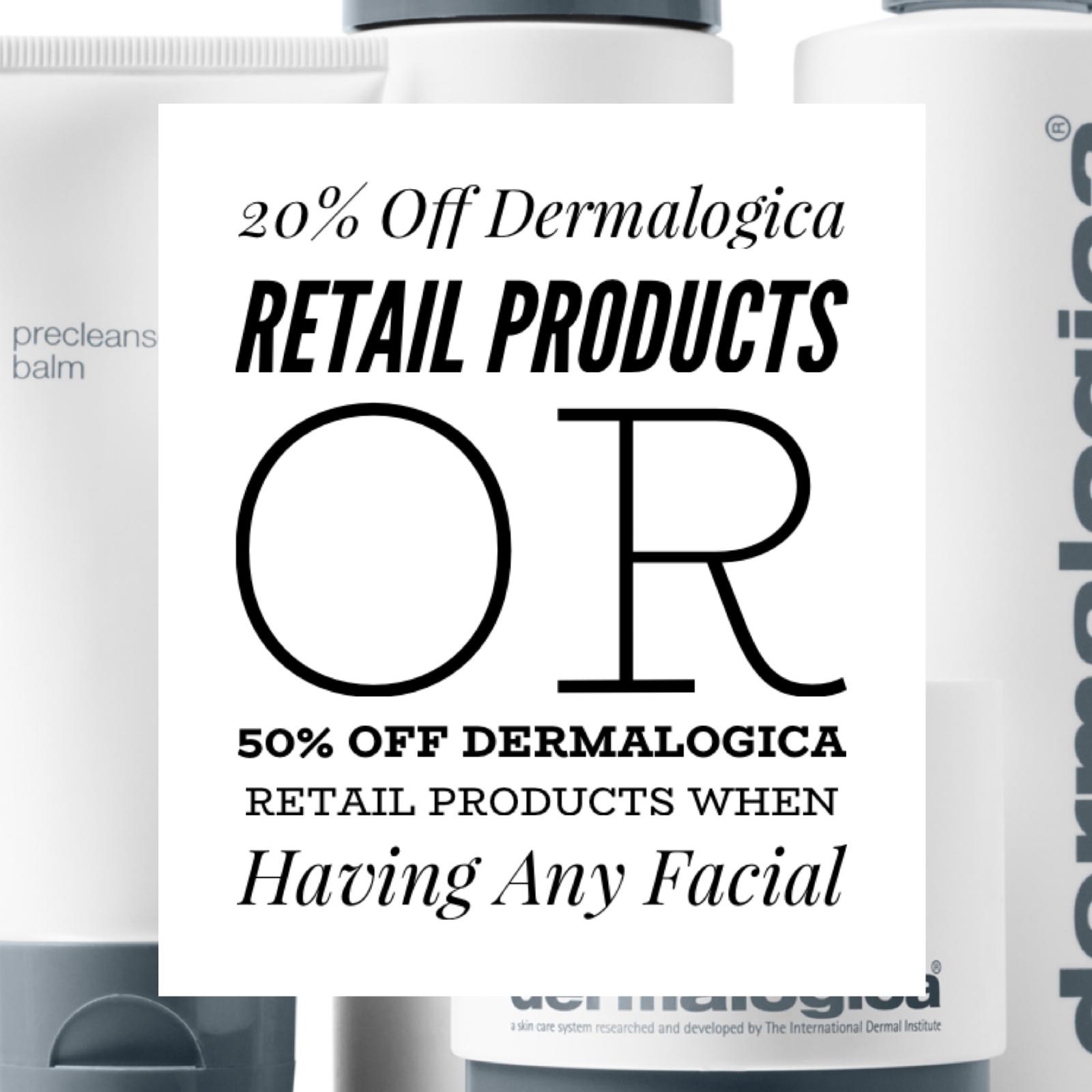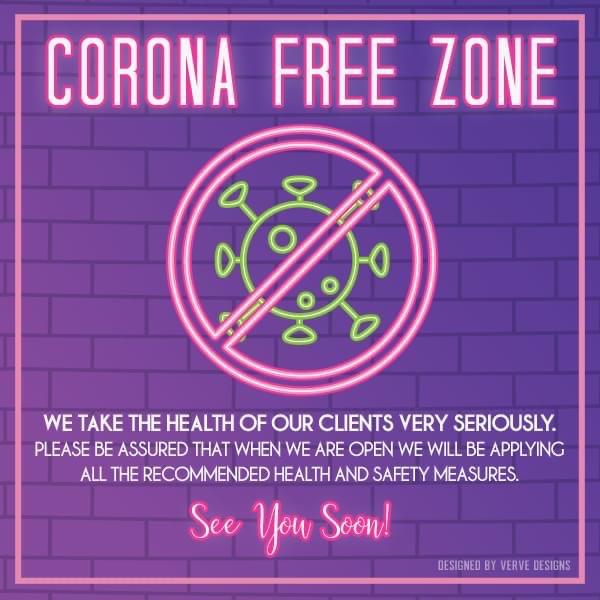 BRITISH HAIR AND BEAUTY AWARDS 2020 - GOLD WINNERS!
Yes, you read that right! We have taken the gold awards in both of our shortlisted categories!
Nail Salon / Bar Of The Year 2020
Best New Business 2020
A huge thank you goes to the entire team, who work hard and with passion. Also to our wonderful clients who make our work enjoyable, support us every step of the way and keep us in business. We couldn't do what we love without you!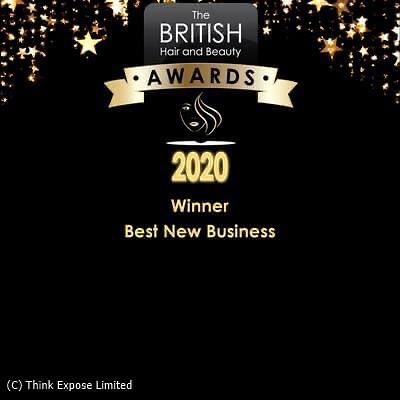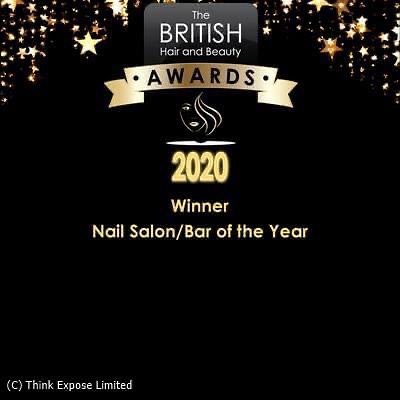 WE'RE SHORTLISTED AT THE BRITISH HAIR AND BEAUTY AWARDS 2020!
For the second year running, we have been shortlisted for the British Hair and Beauty Awards!
Last year we received the Bronze award for Best New Business.
This year we are shortlisted in the following categories; Nail Salon / Bar Of The Year Best New Business
Stay tuned to see how we do!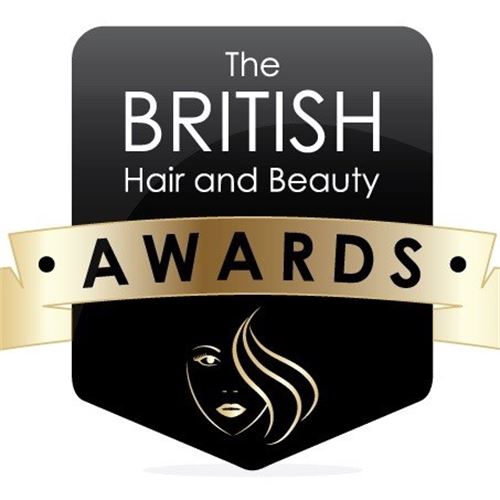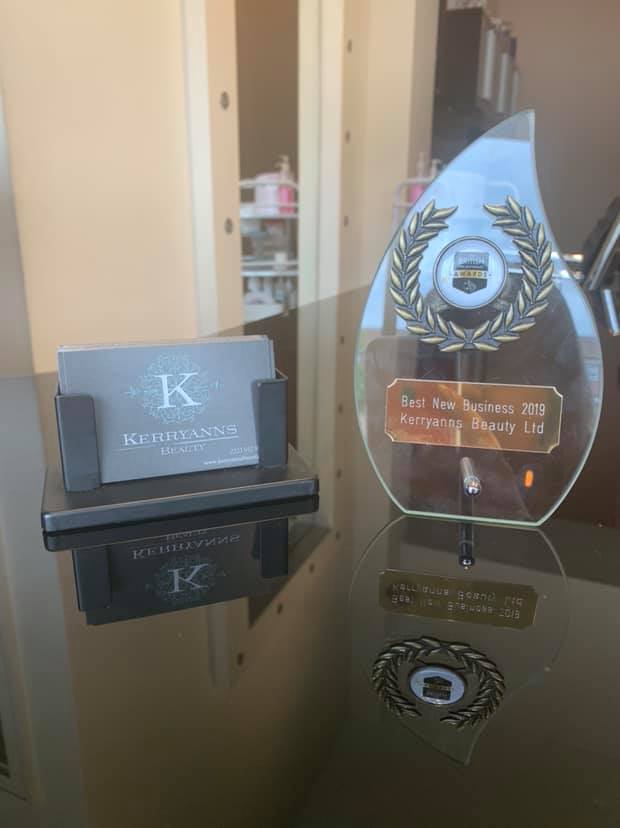 © Copyright Kerryanns Beauty